If you are selling your property and currently hold a mortgage you will need to let your current financier know that the mortgage they hold is going to be discharged and that your loan will be repaid. The seller must discharge their mortgage so the buyer can take unencumbered, legal ownership over the property.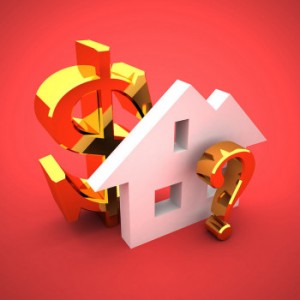 In the excitement of selling sometimes this important process is overlooked.
Discharge requests can be slow to process. As you are leaving your financier the incentive to process your discharge may be low. Your financier can charge more interest money the longer the process takes with some financiers taking 28 days. A public holiday, an administrative error, a forgotten signature or a delay with the financier can result in an even more drawn out process. Fortunately, most will take only 12-14 days to process a discharge.
To ensure that your settlement will not be delayed we recommend you attend to this matter immediately, even though the contract may not yet be unconditional. If this contract does not proceed to settlement, for any reason, the financier can simply recycle the discharge request on the next contract. As such, there is no harm in signing the discharge request early.
The first step is to contact your broker/financier – ask them for a 'Discharge of Mortgage Request' form. If you have a personal business banker who takes care of things for you, you can seek his assistance with this matter. If not, it is recommended to visit your financial institution and complete the form with someone who can help and submit the form to the right department for processing.
There are two things you have to pay particular attention to on the 'Discharge of Mortgage Request' form:
1. that you put our office details in as your solicitors;
2. that you provide the correct account number to where the surplus funds are to be deposited upon settlement. If you do not do this the financier will not collect all the funds on settlement and you may then experience delays in receiving your surplus funds (if any).
Once you have filled in the discharge of mortgage form, sign it and return it to the financier via facsimile or in person.
It is important to confirm with your financier the status of your discharge of mortgage. We highly recommend that two days after the form was returned, you ring the bank directly and check they have received it, are actioning your discharge request and will meet your settlement date.
With receipt of the 'Discharge of Mortgage' form the financier will prepare a 'Discharge of Mortgage' document and will certify that your property is ready to book for settlement.