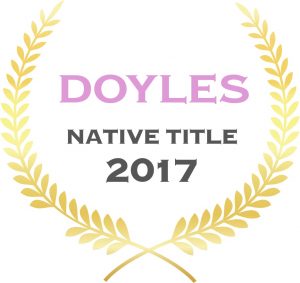 The latest rankings by Doyle's for Leading Lawyer Rankings – Australia, 2017, have been published.
Just Us Lawyers has again been recognised in the category of Leading Native Title Law Firms with Ted Besley being featured as a recommended practitioner in Leading Native Title Lawyers.
We take a lot of pride in being featured in Doyle's report and will continue to provide our clients with high-quality advice at all times, listening to their needs and achieving the best outcomes possible.