Who has the right to decide what happens to your body when you die?
BY ASHLEIGH HECKENDORF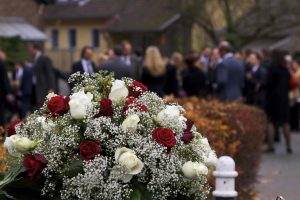 The subject of death and burial is highly sensitive and extremely personal. Most people have strong opinions concerning what they wish to happen to their body after they die. It is common for people to make express directions in their will regarding funeral arrangements and instructions on how they wish their body to be disposed of following their death, and indeed it is prudent to do so. It is a widely held belief that such directions are binding and enforceable.
In fact, many people would be surprised to discover this is not exactly the case, and even where you have specified your wishes regarding disposal of your body in your will generally at law they do not have to be followed after your death.
In today's diverse society, situations may arise where there are competing wishes relating to burials and funerals among different family members and friends; often stemming from opposing religious or cultural beliefs relating to death and the afterlife.
For example family members may have very strong views for or against cremation which do not align with the decease's wishes or there may be competing views on where the burial site should be located or what sort of funeral service should be held. These differing views can lead to the intentions of the deceased being expressly ignored. The impact of this can be quite devastating for the family and friends left behind.
These cases can end up before the courts,where judges often have to consider complex rules of common law and equity to resolve the disputes, which compounds the distress of what is already a difficult and emotional time.
It is crucial to note that at common law there are no property rights in a dead body, therefore your body cannot be left to your estate under your will in the same manner as other real or personal property. The right to possession of a dead body exists only for the purpose of its proper disposal.[1]
It is the executor, or if a person died without a will, the person most likely to administer the estate, who has as the sole right to arrange for the final disposal of the deceased person's body.[2] This right is subject to limited qualifications and the executor or administrator (known as the personal representative) cannot exercise this discretion unlawfully or unreasonably. The personal representative's wishes regarding disposal of the body are given precedence over the wishes of all other persons, including the deceased.
The one exception where the law will uphold the intentions of the deceased is in relation to cremation. Legislation has been introduced in this area to modify the common law position, although the law differs between the states.
Under the Queensland Cremations Act 2003, where a deceased person has expressed a desire to be cremated in written instructions, the personal representative must make an application that the deceased be cremated and ensure that the cremation is carried out in accordance with the written instructions of the deceased.[3] The Act qualifies the personal representative's right to decide how to dispose of the body and specifically overrides the common law to the extent that it allows a person to direct their representative to cremate their body. [4]
In light of the above, in order to minimise the risk of disputes about burial or funerals after your death, we recommend:
Having the difficult discussions with your loved ones while you still can to make your wishes clear;
Put these wishes in writing and specify them in your will; and
Make sure you appoint an executor that you trust to execute your wishes faithfully.
The friendly team at Just Us Lawyers can help with your estate planning and assist you with drafting a will to reflect your wishes concerning burial and funeral arrangements.
[1]Calma v Sesar& Ors (1992) 2 NTLR 37; 106 FLR 446.
[2]Smith v Tamworth City Council (1997) 41 NSWLR 680, at 693–4.
[3]Cremations Act 2003 (Qld) ss 7(1)–(2).
[4]Cremations Act 2003 (Qld) s 7(3).