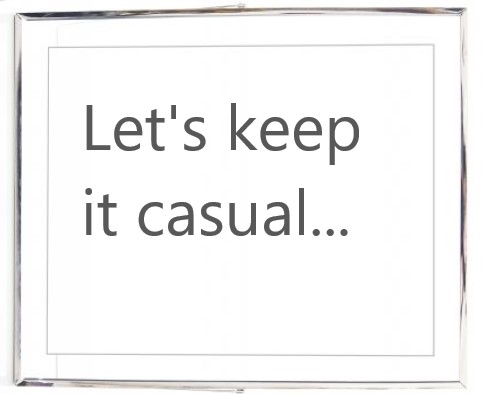 Casual (adj): not regular or permanent. See also, chance, random, occasional, offhand, spontaneous.
Australian employment law contemplates three categories of employment status: full-time, part-time and casual, and to determine which category you fall in, it is usually as straightforward as checking your employment contract – or at least it should be.
While determining whether or not you are a full-time employee is usually straight-forward, the difference between part-time employment and casual employment is not so clear cut. The court will often look further than just the employment agreement to consider how the actual employment should be categorised.
For example, when I worked in retail I was hired as a Christmas casual. My employment had no end date, and my employer would change my shifts from week to week depending on the needs of the store, sometimes calling me in for additional shifts or letting me leave early if it was quiet.
After Christmas, I was kept on (yay!), still on a casual basis, and for a year or so I worked as many shifts as I could fit between study and sport. Over time, the days and times I worked became more regular, until I was working the exact same three shifts each week. It was around this time that I signed a new employment contract and was classified as a part-time worker. While my hourly rate was cut down a little, I was now guaranteed a minimum number of hours per week (but could still work more if necessary) and was entitled to paid sick leave and annual leave (including leave loading).
The above worked perfectly for me – I lived at home while I was a casual, but shortly after being made part-time I had moved out and started renting. I'm not sure that I would have been confident doing this without the security of part-time work, knowing that I had guaranteed income, even if I couldn't work a shift and a minimum notice period in the end.
Importantly, even if I hadn't signed that new employment contract once my hours became regular, I may have been properly classified as a part-time employee. The Full Federal Court has said that determining whether an employee is a casual employee 'depends upon an objective characterisation of the nature of the particular employment as a matter of fact and law having regard to all of the circumstances'.[1] Such circumstances include the regularity of hours, and the anticipation of ongoing employment. The result in Skene was that, on termination of the Plaintiff's employment the court found that they were entitled to be paid out their accrued leave entitlements.
Employers should therefore be careful to consider the actual needs of their business when deciding whether to classify an employee as casual. If the employer is satisfied that the employee will truly be employed on a casual basis, the hourly rate paid to the employee should compensate them for their lack of certainty and leave entitlements (and their contract should reflect this).
Casual employment can be beneficial to both an employee and an employer, however if you feel that the circumstances your employment fits better into the part-time category but being categorised as casual is enabling your employer to avoid giving you certain entitlements, please get in touch with our experienced employment solicitors by calling 07 3369 7145 or emailing reception@justuslaw.com.

---
[1] Workpac Pty Ltd v Skene [2018] FCAFC 131 (16 August 2018) at [159].
Written by Sarah Camm
(Image by "Oh Tilly")